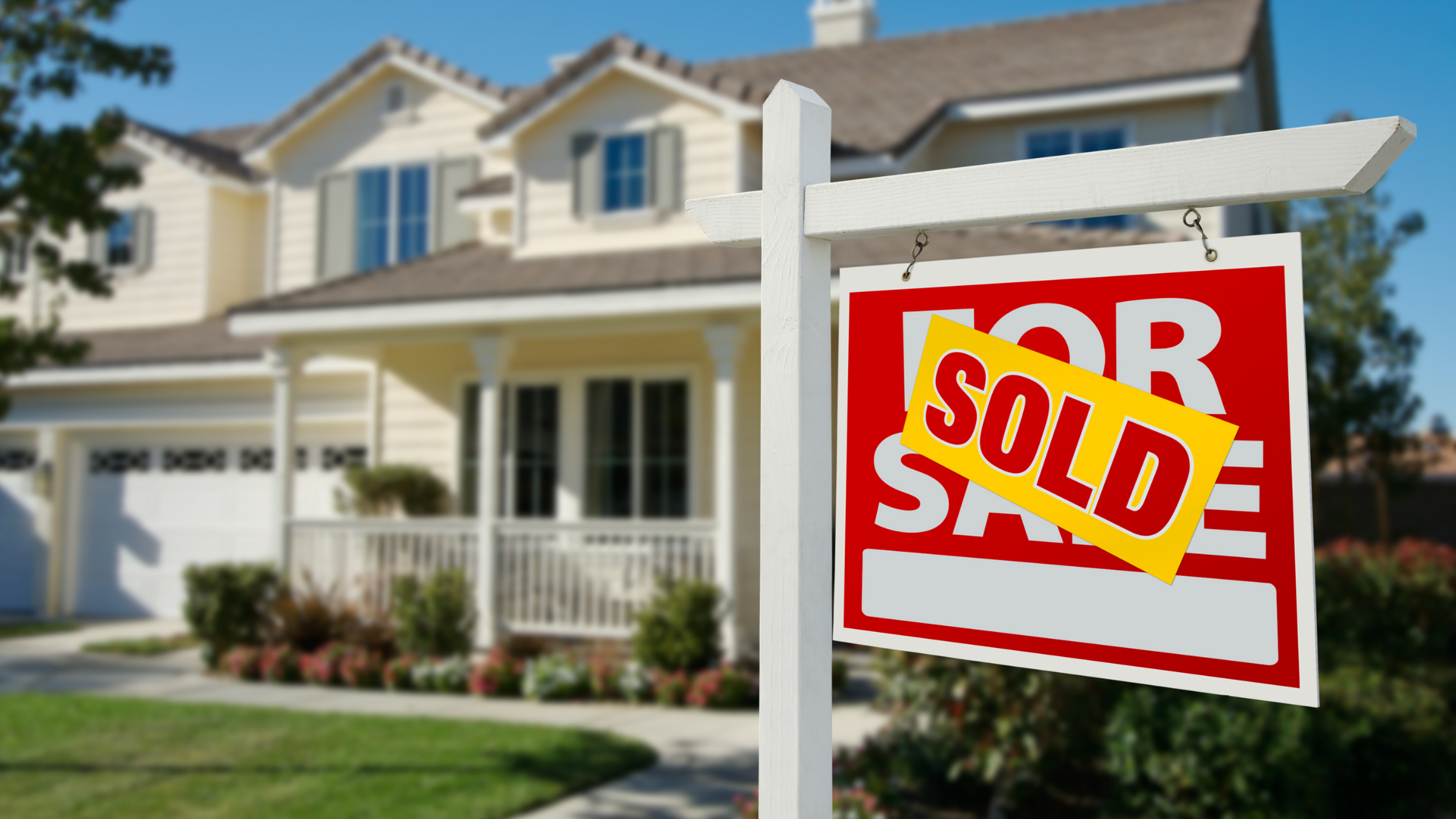 If there's one thing we can all agree on, it's that the real estate market is crazier than ever. Various industries throughout the U.S. are transforming the way they conduct business. We're seeing a shift from in-office to remote work, an increased need for single-family rentals, and a rise in the secondary and tertiary suburban markets throughout the country.
What's in store? The BDO asked real estate experts to weigh in on what they're seeing across various industrial sectors. They discuss emerging trends and unique opportunities for capitalizing on these unprecedent times.
MULTIFAMILY RESIDENTIAL
Employers' embrace of remote and hybrid work environments simultaneously minimized the need to be close to the office and increased the need for residential space. Secondary markets are transforming to accommodate an influx of new residents.
Q: How has the pandemic influenced multifamily housing demographics?
A: Darren Fisk, Founder & CEO of Forum Investment Group, a private real estate and asset management firm which has a focus on multifamily housing and is based in Denver, CO:
We continue to see lots of opportunities in multifamily real estate. Throughout the pandemic, we saw our portfolio hold steady as housing became not only people's homes but their schools and offices, too.
While the acquisitions market remains incredibly tight and competitive, we have seen real opportunity in multifamily developments targeting the middle-income renter demographic. Our development strategy is focused on providing attainable housing in high-growth markets across the U.S., particularly in places like Denver and Salt Lake City where demand remains strong. Forum has built a multifamily-focused platform with in-house expertise in acquisitions, development, debt, and finance. This flexibility means we can pivot as market conditions change, allowing us to offer investment opportunities across the capital stack and throughout real estate market cycles.
Q: How does demand for single-family rental homes look going forward?
A: Scott McLaughlin, Vice President, Investor Relations & Tax, at INVH, which owns more than 82,000 homes across select markets in the West Coast and Sunbelt:
Prior to the pandemic, we expected that many of the 90 million people in their 20s and 30s in the country would want to lease a single-family home within our markets, particularly as they start to form families, seek out new neighborhoods and begin new jobs. During the pandemic, the demand for our homes has only increased, as resident's desire more space in which to live, work and play. While we've seen that it's relatively easy to add new supply in the multifamily sector in the last decade, we believe adding new supply of well-located, high-quality single-family rental homes will remain challenging.
Q: How is multifamily meeting rising standards of sanitation?
A: Jiten Sood, Controller at Newcastle Limited, a commercial real estate company that acquires, develops, and operates retail, multifamily, and mixed-use properties in Chicago:
Our current project is designed with residents' health and well-being in mind. Residents will enjoy a touchless experience from the moment they enter the building and will benefit from touchless bathroom fixtures in common areas, bio-polar ionization filtering and HVAC modifications. Newcastle will seek Fitwell Certification for the project, which integrates science-based strategies to optimize health within buildings.
Q: How have certain submarkets merged to accommodate the influx of new residents?
A: Mike McMahon, EVP, and Director of Tax for RXR, a leading real estate owner, investor, operator and developer committed to building socially, economically and environmentally responsible communities:
Using New Rochelle as a prime example, RXR was able to work with the city government and local community leaders to develop a zoning overlay based upon feedback from the community as to how they wished to see their city transformed. With people looking for a live, work and play lifestyle, and with pricing getting out of control in Manhattan, we recognized that areas like New Rochelle were at the intersection of what we referred to as the push-pull phenomenon. Residents were getting pushed out of New York City based upon pricing, while at the same time the city of New Rochelle was looking to pull in residents to become once again a healthy, thriving city.
COVID has not dampened the spirit of the community, nor has it slowed the transformation; if anything, it seems that now, more than ever, folks are looking for the high quality, affordable product offerings that we at RXR have been focused on in New Rochelle and other areas like it.
ENVIRONMENTAL, SOCIAL AND GOVERNANCE
Environmental, Social and Governance (ESG) is rapidly changing the way real estate developers and investors approach decisions.
Q: How has ESG changed real estate trends and what should we expect in the future?
A: Kristi Gibson, National Real Estate & Construction Practice Co-Leader, BDO
The trend of examining ESG considerations when making real estate decisions has accelerated both in the U.S. and around the globe. In the U.S., we are seeing this most notably in the office sector with LEED Platinum-certified buildings fetching higher rents while driving savings on monthly utility expenses. These higher rents coupled with operating efficiencies and lower maintenance costs translate into higher longer term asset performance. That said, this trend is expected to continue and expand into other sectors of real estate as both consumers and businesses demand assets that are environmentally certified.
OFFICE
The vacant office has become emblematic of COVID-19 pandemic shutdowns. The Delta and Omicron variants delayed return to office plans, but employers seem determined to go back to in-person collaboration. They're renewing leases and pursuing renovations to anticipate post-pandemic health concerns and splitting time at the office with remote work days for the same reason.
Q: With more companies embracing a remote work environment, does location still matter?
A: Bill Edwards, EVP of Rockefeller Group's Core Holdings business, which owns, operates, and manages 6 million square feet of Class A office space in midtown Manhattan:
One of the big takeaways from the pandemic is that the office market reached an inflection point much sooner than expected. With each new long-term lease and renewal, a company is voting for the future of the office, but far fewer office buildings can meet the workplace requirements of today.
With the prevalence of remote working options, location matters again as occupants weigh the benefits of working in the office or working from home. The experience of the office needs to provide an advantage to employee well-being, performance, and productivity, so services and amenities matter and requirements for the most advanced building systems are being driven by health and wellness considerations. They are also being driven by new energy efficiency and sustainability standards, making modern infrastructure and capital investment necessities. We're actively looking for opportunities to partner with other owners who want to upgrade their buildings to meet these newer requirements.
Despite some growth in secondary or tertiary markets, the supply chain for talent is still going to run through cities like New York, and the best located, highest quality buildings – new or with substantial reinvestment – will thrive.
Q: Which factors are currently driving landlords' decisions related to office renovations?
A: Mitchell Adelstein, Founder/Managing Partner for Capstone Realty Group, which focuses on acquiring value-add and opportunistic office, retail, and mixed-use properties:
2021 was a rough year to buy as prices have been driven higher in part by private equity putting dry powder to work. Since the onset of COVID and the ensuing work-from-home phenomenon, the office sector has witnessed several significant shifts: a flight to quality; a hybrid home-work schedule; a change in the utility of office space; and, increasing demand for tertiary suburban markets closer to employee homes. The most influential factor creating this shift in office has been business owners' recognition that they must provide a compelling reason for their employees to come back to the office. The office space of tomorrow is a place to collaborate, not contemplate.
Q: What's the outlook on the office market?
A: Boris Katsman, Chief Financial Officer for Sage, which provides physical amenities and specialized services that empower companies to build and promote their unique culture and enhance their employees' experiences:
While the social and economic impact of the pandemic may not be fully realized for years to come, we continue to have an optimistic outlook on the office market. This confidence is underscored by Sage's recent refinancing of 767 Third Avenue, which will allow for an exciting repositioning of one of our most unique assets in the New York City Grand Central submarket. In addition, we are rolling out newly designed amenity spaces at 437 Madison Avenue, one of our premier office buildings at the heart of the Plaza District in Manhattan. We know that many are eager for in-person activities, and it is imperative that our properties support an evolving workplace environment by offering spaces that are designed for productivity and collaboration.
Written by Michael Hurwitz. Copyright © 2022 BDO USA, LLP. All rights reserved. www.bdo.com