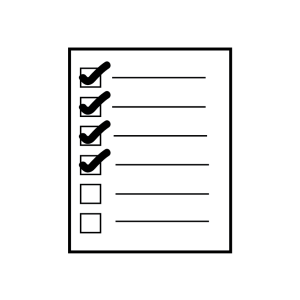 Prior to Closing:
Know who is conducting the closing.
Know when (time and date) the closing is.
Know where the closing is.
Know how much you need to pay at the closing.
Review your closing documents.
Arrange your payment for the amount due at closing.
At the Closing:
Bring a Cashier's check or proof of wire transfer for exact amount of money needed to close.
Bring your Driver's License/ID.
Understand how you will pay your property taxes and homeowner's insurance.
Understand where you will send your monthly payments.
Understand how do pay Homeowner's Association Insurance, if applicable.
Know who to call after the closing if you have any questions.
Take your time to make sure you understand all of your closing documents.
After the Closing:
Save all important documents.
Change your address (bank accounts, credit card companies, United States Postal Service, DMV, bills, etc.).
Review your Homeowner's Insurance.