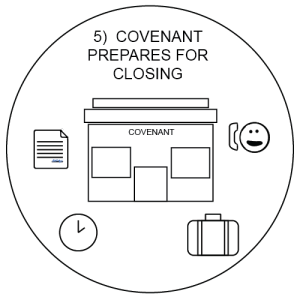 Upon completion of the title search, we review the search results and will notify you of any title problems that need to be addressed before closing
We place calls to get the amounts needed at closing to pay off any current mortgages or outstanding debts that are required to be paid by your lender
We work with you lender to finalize the documentation and the dollar amounts that are needed at closing and will let you know how much you need to bring to closing
We send all completed documents to your lender for final approval
The date to sign and execute all of the documents needed to transfer the property is finalized with you and the lender. If needed, any money brought to closing must be "good funds" either provided to us through wire transfer or certified/cashiers checks. No cash or personal check is acceptable at closing.